Starting January 5th, Las Vegas has once again become a cynosure of the whole high-tech world for its annual event of CES and Magic Eye, a startup star of high-tech company from Shenzhen, China has brought its two blockbuster gadgets to showcase its technology and solutions at CES site.

Into its second day, the booth of Magic Eye has been overrun with crowds of professional attendees for its two blockbusters gadgets: ME Pro One MR and Meta 2--a 3D Pad without glasses.

Highlight One: Global Lightest MR Glasses
As a flagship product launched by Magic Eye at CES 2017, ME Pro One MR is a must-have new gear for X-man. Its 0.7-inch screen offers a total fun of displaying 800-inch giant-screen, which unfolds a wide world in a teeny-weeny screen. It features a real-deal, deep-immersive experience for our users. Thanks to its super-light design, it weighs only 100 gram, which is headband-free and much cozier for wearing. With its 1920x1080 FHD resolution for each eye, ME Pro One strikes its users with tiptop visual effect. Optical-wise, Me Pro One has its patented design of thoughtfully fitting for both presbyopia and myopia. It supports separate adjustment of refractivity up to 800 degree for each eye and PD. It leaves those of near-sighted and far-sighted people to shake off the shackle of glasses to watch the world without glasses. Combined with bone-conduct technology, it is a streamlined structure for ear buds without loss of hearing.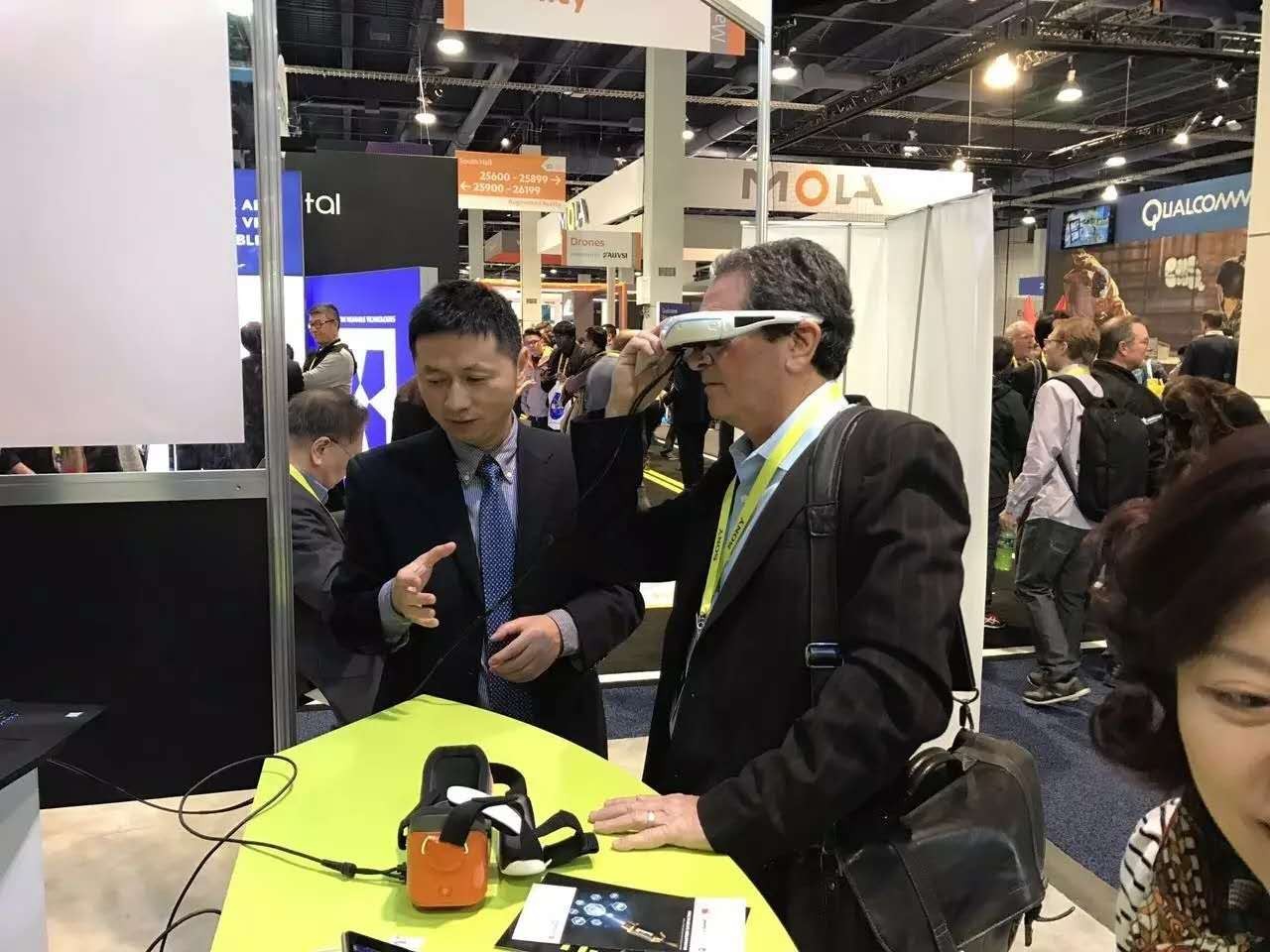 Highlight Two: Glass-free 3D Pad with Self-Equipped Eye-tracking Sensor

Leveraging 3D holographic display technology and eye-tracking technology Magic Eye Pad Meta 2 is of 2k HD display tablet. Thanks to the cutting-edge eye-tracking technology, it can adapt to your distance and angle of view between eye-ball and screen accordingly for better quality viewing and greatly reduce dizziness of 3D. Just because of integration of Magic Eye 3D technology into hardware of cell-phones and tablets, Pad Meta 2 has broken its bonds of displaying 2D on LCD. It features a deep-depth scenario in a unique way. The visual effect is extremely shocking within your immediate reach.
Magic Eye has been awarded with multiple-prizes such as CES Innovation Prize 2015 and Grand Prix of German IF Design Contest in 2015.
"From my childhood, I have been always inquisitive. Like most of us, we stay being curious as we were in teens. At Magic Eye, we are committed to work wonders and make the ordinary unordinary, leaving users to wow out of their own willingness," said Jeff Tan, President of Magic Eye, during his interview with the noted local Anchor from Silicon Valley-based TV DingDing.